All orders are not automatically imported into the ERP-System, they are stored as pending orders. These must first be accepted and confirmed.
NOTE: If an order is placed with a supplier, this order (listing of articles) is immediately placed in the folder Orders. Deviations such as order quantities, replacement articles or price changes must be entered manually when the goods are received. If the supplier can provide an electronic delivery bill (DESADV), an automatic comparison can be made.
Import Orders
To import the products of a pending order into the ERP-System, click on Import.


Click on Delivery Note Nr. and enter the delivery note number in the field, confirm with Save. The adding of the delivery bill number serves the better control and allocation of past orders. If there is a connection to a creditor management system, this step is necessary to be able to assign the delivery to the invoice.
If the supplier has the possibility to transmit the delivery note via DESADV, an automatic delivery bill comparison is possible.

Now the ordered articles are displayed and you have the following options:
Change quantities.
Add comments.
Edit new products and assign it to your category and storage.
Add new products or define substitute products.
When you have made all adjustments click on the yellow button Import and the defined quantities are transferred into the ERP System.
New products (products that have not yet been assigned to a commodity group (category) or storage location) are marked with an orange dot. These can be assigned immediately when the order is accepted.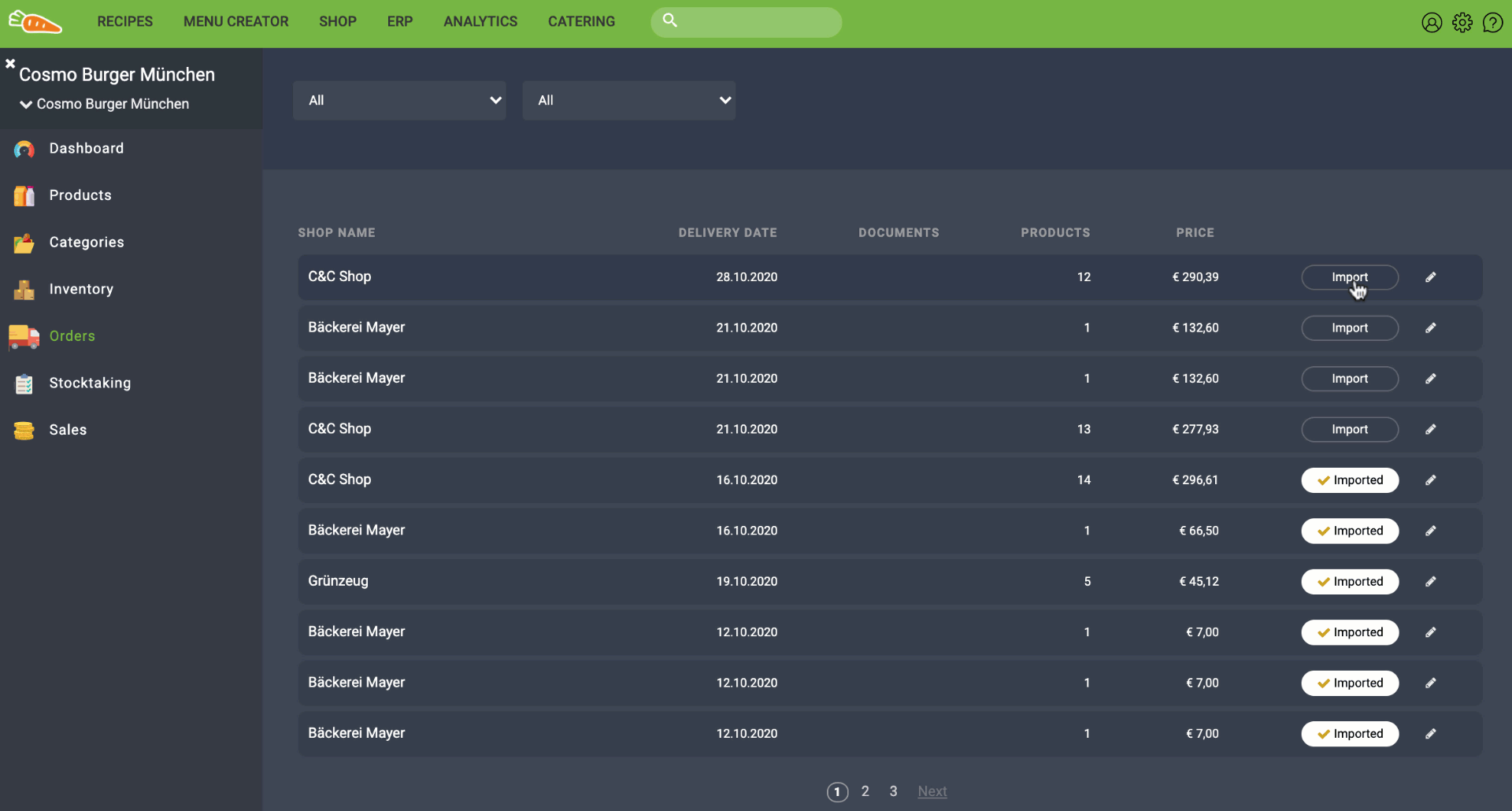 IMPORTANT: Only the products marked with Checked are imported into the warehouse. Products that have not been marked, are imported with zero pieces.