Only if the product data are complete, a correct order is guaranteed.
When we import the product data of the desired suppliers into the system for the first time, it is necessary to check the data afterwards and place a test order.
Check product data
Click on Shop in your FoodNotify account.
Now you can see your shops and via clicking on the desired shop, it opens.

In the store you will now see all imported products, please check details such as packaging units, prices and quantities.

Please note any discrepancies and send them by e-mail to your responsible contact person at FoodNotify.
After you checked the product details, click on Edit Shop in the sidebar.

The edit mode opens.
Check the name, e-mail address and, if necessary, the minimum order amount.
You can also make changes here. FoodNotify only uses the data that has been transmitted by the supplier in advance.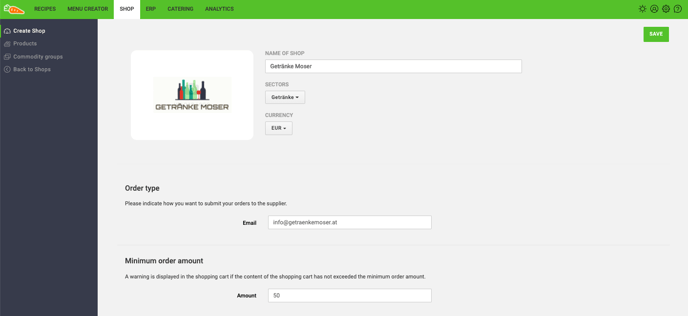 You can also check the customer number and the delivery and ordering times and adjust them.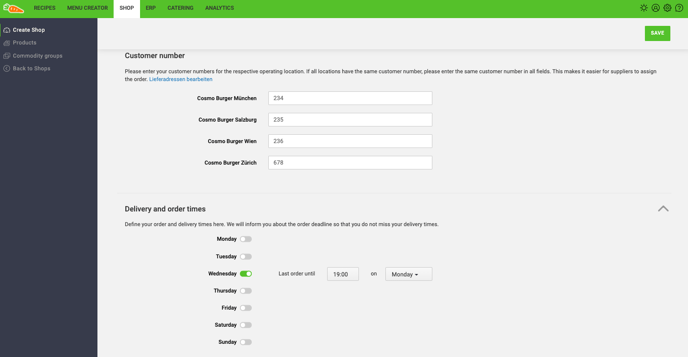 Everything correct? Please place your first test order.

For this purpose it is necessary to contact your supplier in advance and inform him that the goods are not to be delivered (this can also be noted in the comment field). See here how to create orders via FoodNotify.